Building a strong
partnership with you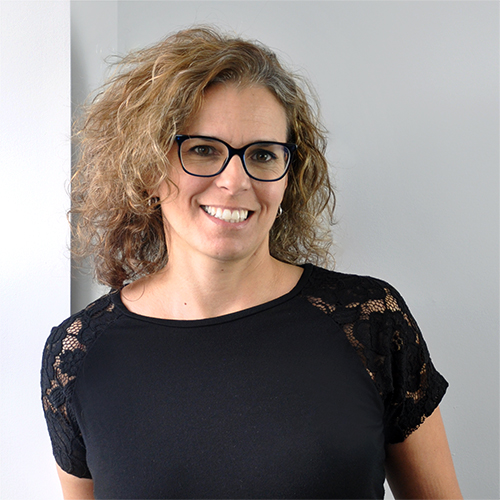 Stéphanie Savard
Principal Architect, Business Director
Stéphanie Savard stands out in the field of architecture in Quebec. She practices architecture with passion and determination in order to satisfy her customers and establish relationships of trust. After earning her Bachelor of Architecture at Université Laval in 1999, she worked for different architecture firms in the Montreal area. It is in 2011, that she decided to start her own business. Savard Architecte has been working on the development of her region and the Montérégie region for more than six years. She is proud of her achievements in all categories of buildings: residential, commercial, corporate, industrial and institutional.
In her practice, she is recognized for her collaboration, excellent customer service and responsiveness to the needs of her customers. This is the basis of any project for a professional to fully understand the needs and vision of its client to give life to their project.
As an architect, project manager and owner of Savard Architecte, Stéphanie Savard has developed various specialties; whether it is building and interior space design, administration and management of projects or the technical aspect of the building envelope, she excels in her field. She loves travelling, hiking in the mountains, skiing and camping with her family. The outdoors and travels are sources of inspiration that push her to go even further in all spheres of her life.
In 2014, she founded, with three acolytes, the e-magazine ID Interdisciplinaire Design. A magazine offering a platform on design in four related fields: landscape architecture, graphic design, interior design and, of course, architecture. With her knowledge and life experiences, she informs you about different topics related to architecture. The objective is to share her passion and give tools to those who wish to achieve an expansion project, a renovation project, or simply a new construction.
To learn more about the E-magazine: Idinterdesign.ca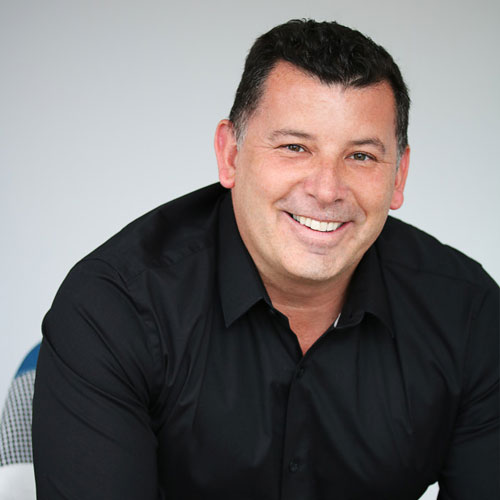 Patrick Landreville
Architectural Senior Technologist
A graduate in architectural technology (Cégep André-Laurendeau, 2000), Patrick Landreville acquired various experiences in many areas of architecture, such as institutional buildings, shops, office spaces, CPE (childcare centres), industrial buildings and residential projects.
Good communicator and cooperative, he has a good ability to work in a team. By his drive, Patrick is always ready to meet new challenges. He likes to participate in the design of various architectural projects and does not hesitate to bring global solutions that go beyond the technical aspects of a project.
Honest and close to his family and friends, he is a fan of golf, hockey and skiing. He loves to travel and to impregnate himself with diverse cultures.
According to him, architecture is defined by the transformation of constraints into creative solutions and creation with simple means in order to achieve the desired results.
France Desjardins
Project Coordinator
With over fifteen years of experience as Head of Operations for two GUS (Groupe Urgence Sinistre) franchises, France Desjardins has dedicated most of her career to building and mobilizing human, material and financial resources to achieve common goals.
At the suggestion of a friend, she reached out to Savard Architecte and offered her services, joining the team in early 2021 as Project Coordinator.
Her strengths? Her quality writing abilities, her innate sense of organization as well as her natural and obvious sense of creativity. A master of words and a skillful communicator, she also moderates a cross-Canadian charity's forum discussion and has done so since 2018.
Her rigour at work is undeniable. Competitive, attentive to details and resolutely focused on customer service and experience, she is most driven by the uniqueness of the projects entrusted. France is also passionate about travel, music and sharing great food with friends.
Determined to meet the challenges of her functions within the Savard Architecte firm, France brings to a table a constructive business vision, a proven project management skill set and her writer's pen, always.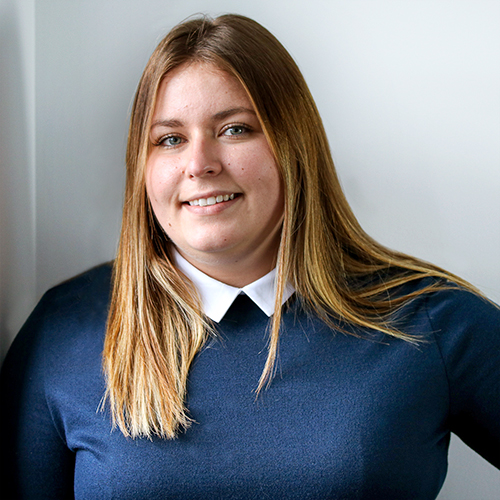 Alexandra Dominique
Architectural Technologist
Alexandra graduated in architectural technology in 2019. She develops her knowledge and skills through various projects. Always looking for challenges and surpassing herself, Alexandra began a bachelor's degree in urban planning in parallel with her love for architecture.
Her creative hobbies such as drawing and painting made her apply to the architecture program at cégep. Then, a professional experience paved the way to urban planning for her. It was at this time that Alexandra knew that all areas related to architecture in one way or another interested her and that she wanted to learn more about it.
Her passion for house flipping and renovation has led her to develop a sense of detail and an ability to listen to the customer's requests. Reserved by nature, Alexandra expresses and stands up for herself, and is able to work in a team effectively.
Mélissa Tardif
Architectural Technologist
After graduating in architectural technology in 2009, Mélissa first gained experience in an engineering office, and then in an architect's office and finally as an estimator. She joined our team in 2020 to return to her first love and what she studied for: architecture.
She is a versatile person who likes to do a little bit of everything and seeks to acquire as much knowledge as possible in every sphere of architecture. She loves to be part of a team and helping her colleagues.
Mélissa is a very active person and is passionate about hockey. She contributes to the development of this sport among young children since 2016 as a coach. Since 2018, she is director of the Châteauguay Minor Hockey Association.
Fabrizio Armenti
Architectural Technologist
After graduating in architectural technology from Cégep Vanier in 2018, Fabrizio joined the family business and gained experience in the construction industry through various residential projects. Eager to put his new skills to good use, he joined the team of Savard Architect in 2019.
Fascinated by architecture since his childhood, Fabrizio applies his knowledge to the various projects that the team undertakes.